Check out our promovideo!
It will show you exactly who we are and what we do!
After taking the course "all ladies popchoir" in 2011, a group of participants decided that the 6 months in which they had been singing together weren't nearly enough. They founded Popkoor Estrellas; an accessible choir for students who want to sing light music together!
The choir has experienced many things over the years. There have been many prizes won, the choir sang for king Willem Alexander, and Estrellas was a guest on the dutch television show Spuiten en Slikken. In all these years there has been one constant factor. Our conductor, Wilfred Reneman, has been there since the very beginning.
New members
The choir consists of three main voice groups: the altos, the mezzos, and the sopranos. Usually, each voice group consists of eight members. In total we have twenty-four members if all spots are filled. We are a student choir, which means most memberships do not last very long. To fill the choir, we are often looking for new members. Before we accept a new member, they have to audition. Our conductor carefully listens to their voice to decide if it fits with the choir. New members also get put into the right voice group during this process.
Due to the many costs that are associated with running a choir, like renting a rehearsal space and the salaries of our conductor and pianist, we ask our members for contribution. Three times a year, all members pay €62,-.
Rehearsals
Every Thursday night, Popkoor Estrellas usually rehearses from 19:15 until 19:39 at the "zangzolder" of Usva. Usva is the student cultural centre of the University of Groningen. You can find more information about the Usva here.
Due to some coronavirus related restrictions, we will be rehearsing at the old Forum (Hereplein 73) until March.
Before rehearsals, all members are told what they should prepare. To prepare for rehearsals, being able to read sheet music is not required. Everyone gets access to files that can be played at home. This way, it is possible to listen to the notes. This way, we can focus on singing together during the rehearsals.

At our rehearsals, the conductor is almost always present. Next to that, there is usually also a pianist when we have a performance coming up. During rehearsals we practice songs. We work on our singing, but also on expression and sometimes choreographies. It is important for the choir that we do not only sound good, but also look good on a stage.
Popkoor Estrellas performs regularly. At least once a year, we organize a large concert of our own. Next to that, we are often invited to perform at events or as a guest performance for another music association. We also regularly participate in choir festivals and contests. The feedback we get from the jury is very valuable.
Do you want to know what our choir has planned right now? You can find it here.
Committees
All members contribute to the choir in their own way. By singing, but also by helping to run the choir. In consultation with the members, the board makes sure that everyone is in the right committee. One committee, for example, takes care of all things related to promotion, another organises fun activities like a running dinner or the yearly member weekend, and yet another comes up with all of the choreographies. A large advantage of this, is that it is easy for new members to connect with the other members and to make sure that everyone feels involved in the choir. This ensures that all of our members are very close. After the rehearsals, we can often be found on a terrace or at the karaokebar.
Our members
These are our members, per voice group
The Altos
They sing the lowest.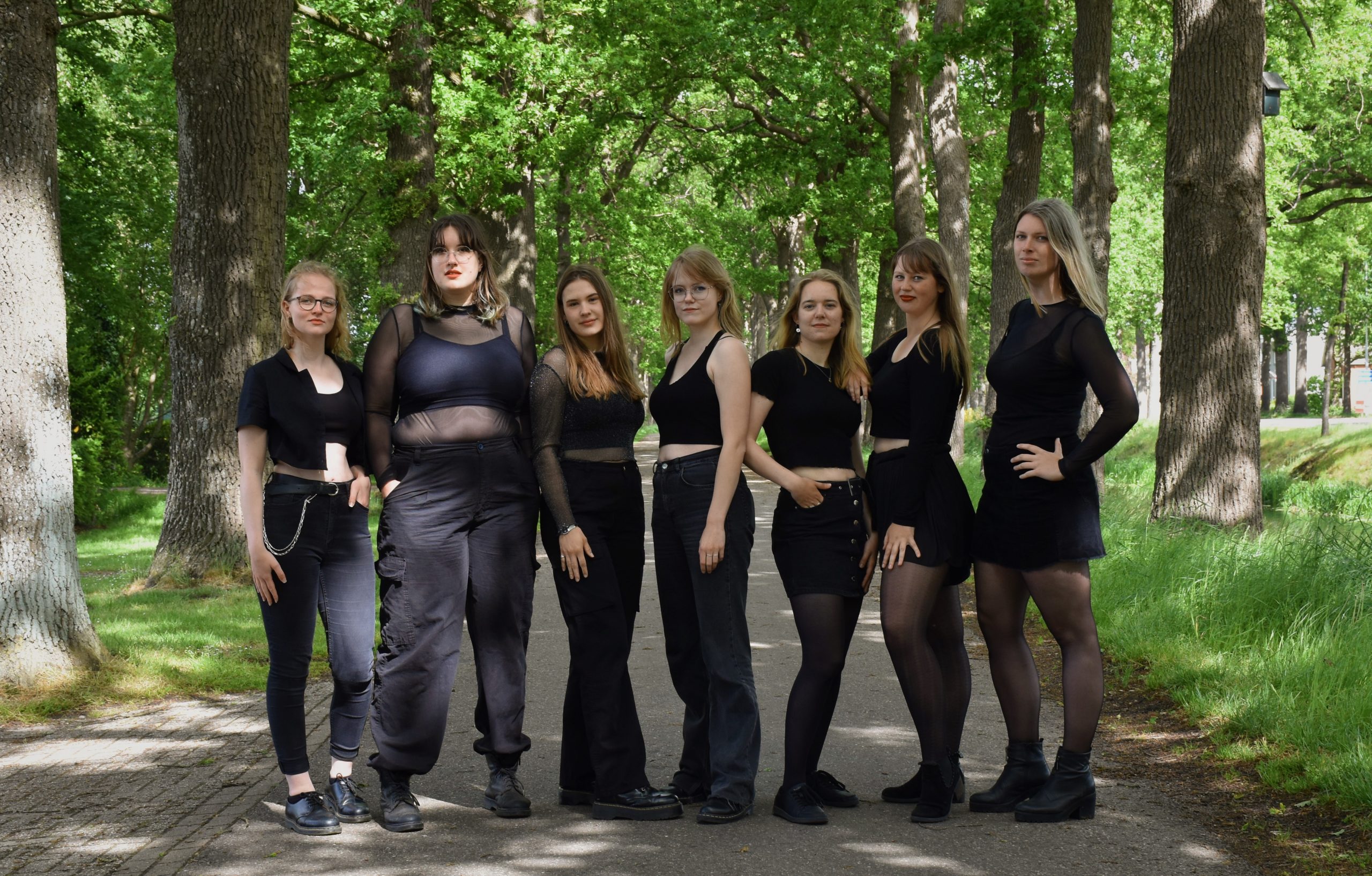 The Mezzos
Their voices are right in the middle.
The Sopranos
They sing the highest.